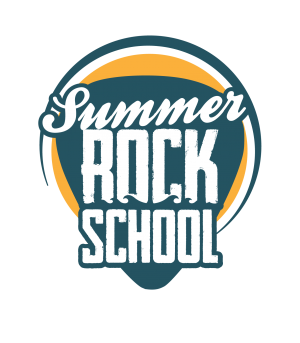 Summer Rock School is a big music project that happened in 2015. and 2016. This project gathered more than 100 young musicians.
Summer Rock School – Songs That Matter is a big music project organized by Mostar Rock School. The project gathered 51 young musicians (age 18-25) from 18 Bosnia and Herzegovina cities. 
Through Summer Rock School - a week long music camp which took place in the first week of August- young creative people from all around B&H had an opportunity to cooperate and create their own original works. This year camp theme was "Songs That Matter", through which participants had an opportunity to express their feelings and point of view about todays social life and to send messages for better and more rightful future of society in which we live. Total of ten bands were formed, mixing young musicians from Mostar, Maglaj, Sanski Most, Zenica, Visoko, Novi Travnik, Srebrenica, Brčko, Prijedor, Goražde, Jajce, Trebinje, Laktaši, Čitluk, Prozor, Pale, Kozarska Dubica, Široki Brijeg. As a presentation, within the camp, concert took place in art cinema Kriterion, in Sarajevo. The guest of the concert was Floridus band.
Mostar Rock School teachers provided music workshops and creative support, and famous persons from music industry attended the camp. Guests teachers who held music workshops were Mario Knezović (Zoster), Muris Varajić, Brano Jakubović (Dubioza Kolektiv), Straight Mickey and the Boyz.
In the third phase, during autumn period, all of 10 bands came in Mostar to record their original works created during the music camp. All recordings were made in recording studio of Mostar Rock School, DK studio.
The fourth phase of the project gathered all participants once again in Mostar, where they performed at the final concert at OKC Abrašević on January 20th in 2017. The guest of the concert was young band from Mostar, Jufkamental.
The results of the whole process are presented on Summer Rock School documentary.
With the support of the Embassy of the Federal Republic of Germany / Stability Pact for SEE, Mostar Rock School has successfully implemented "Summer Rock School" project.
The first phase of the project consisted of preparation and implementation of a week-long summer music camp that took place in August 2015 at the International Youth Camp (IOK) in Kiseljak near Tuzla.
Summer music camp gathered total of 60 participants, of which 40 young musicians who had the opportunity to cooperate and make music together. In the process they were supported by the team of experienced teachers who provided training in music skills and performance, and band coaches who helped the newly formed bands to create own original music works.
Total of eight bands were formed, mixing youngsters from Mostar, Prijedor, Sanski Most and Tuzla. Two concerts were held at the end of the week, one in Tuzla center and the other in the IOK camp.
In addition to music activities, summer music camp has offered Masterclass workshops/lectures held by guest teachers and musicians. Topics varied from personal success in music business and the global situation in music industry, personal approach to certain instrument, production, organization etc. Guests that joined the Summer Rock School were: Adnan Hamidović (Frenky), Đani Pervan (Letu Štuke), Miodrag Cicović (Straight Mickey & The Boys), Mario Knezović (Zoster), Mirza Hajrić (AMUS). 
The second phase of the project gathered all participants once again, bringing them all to Mostar where they were recording their original works created during the music camp. All recordings were made in professional recording studio MC Pavarotti.